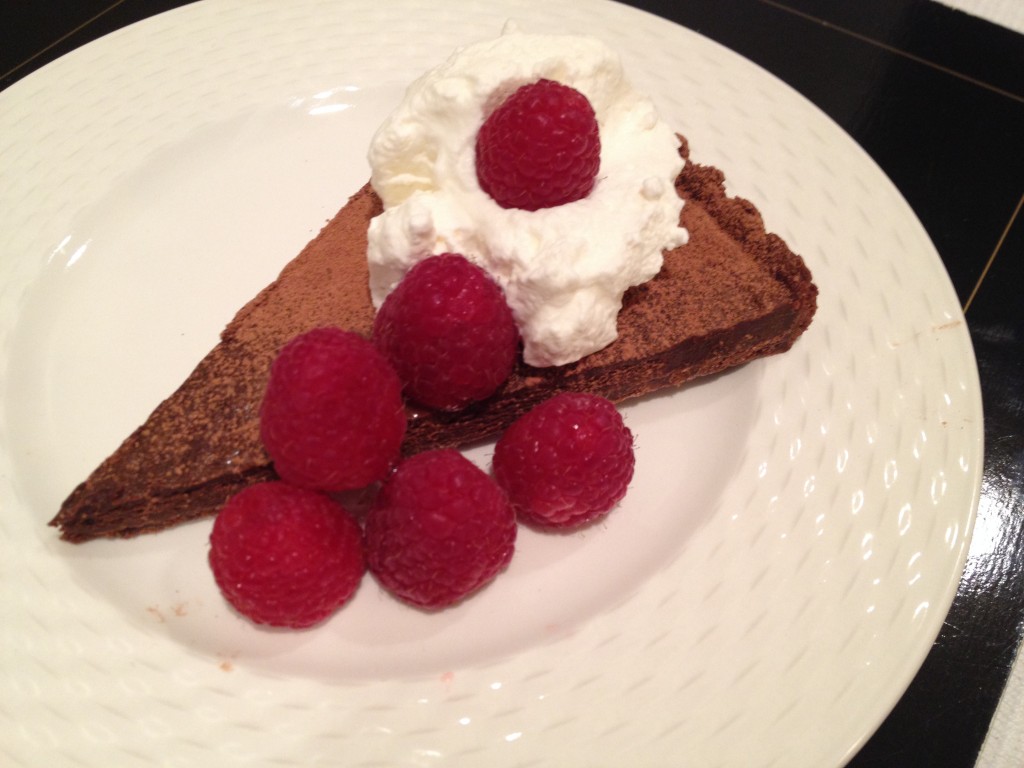 Serves six to eight
For the tart shell:
Scant 1 cup flour
1/4 cup unsweetened cocoa powder
Pinch of salt
5 tablespoons sugar (divided into 3 tablespoon and 2 tablespoons portions)
1/2 lb unsalted butter (2 sticks – one for crust, one for filling)
1 tablespoon milk or more if necessary
For the filling:
6 ounces bittersweet chocolate, roughly chopped
1 egg
2 egg yolks
To prepare:
Working with the food processor fitted with the stainless steel blade, add the flour, cocoa, salt, and two tablespoons of sugar and process until blended. Add one stick butter and process until the mixture is crumbly and transfer to a bowl. Add milk and knead the mixture into a smooth ball. If it is too moist add a little more flour. Wrap in plastic wrap and refrigerate at least thirty minutes or over night.
On a lightly floured surface, roll the dough out to about one-eight-inch thickness. Transfer to an eleven-inch removable bottom tart pan, trim off over hang and crimp the edges. Prick the crust with a table fork and line it with foil, and refrigerate the crust for at least fifteen to twenty minutes. Can be done ahead and frozen for up to one week.
Preheat the oven to 400 degrees F. bake the crust with foil for five to eight minutes, remove the foil and continue baking until firm and brown on the edges about five minutes longer.
Meanwhile in a heavy saucepan over low heat melt remaining butter and chocolate, stirring occasionally. Cool slightly. In a bowl, whisk the egg, egg yolks, and remaining three tablespoons of sugar together until frothy and then whisk eggs into the chocolate mixture until blended. Pour the filling (it will be thick) into the hot crust and bake for exactly three minutes, no more. Remove tart from oven and chill at least two hours. Just before serving, dust the top with cocoa, garnish with chocolate curls or whipped cream and raspberries and serve.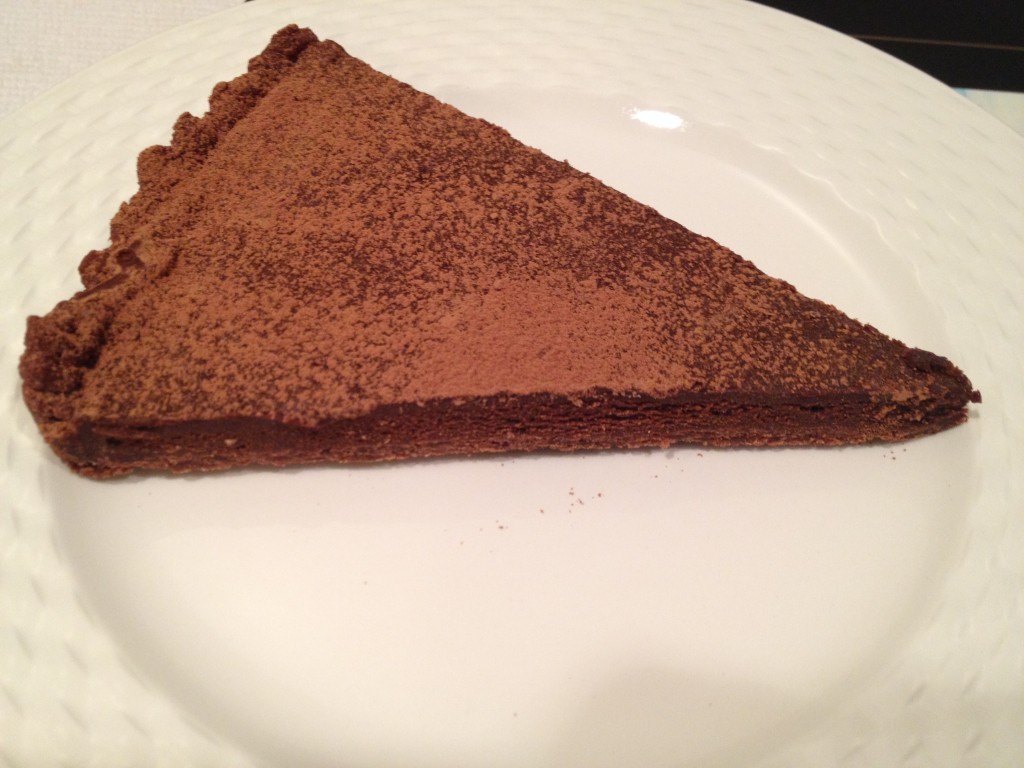 Related Recipes: