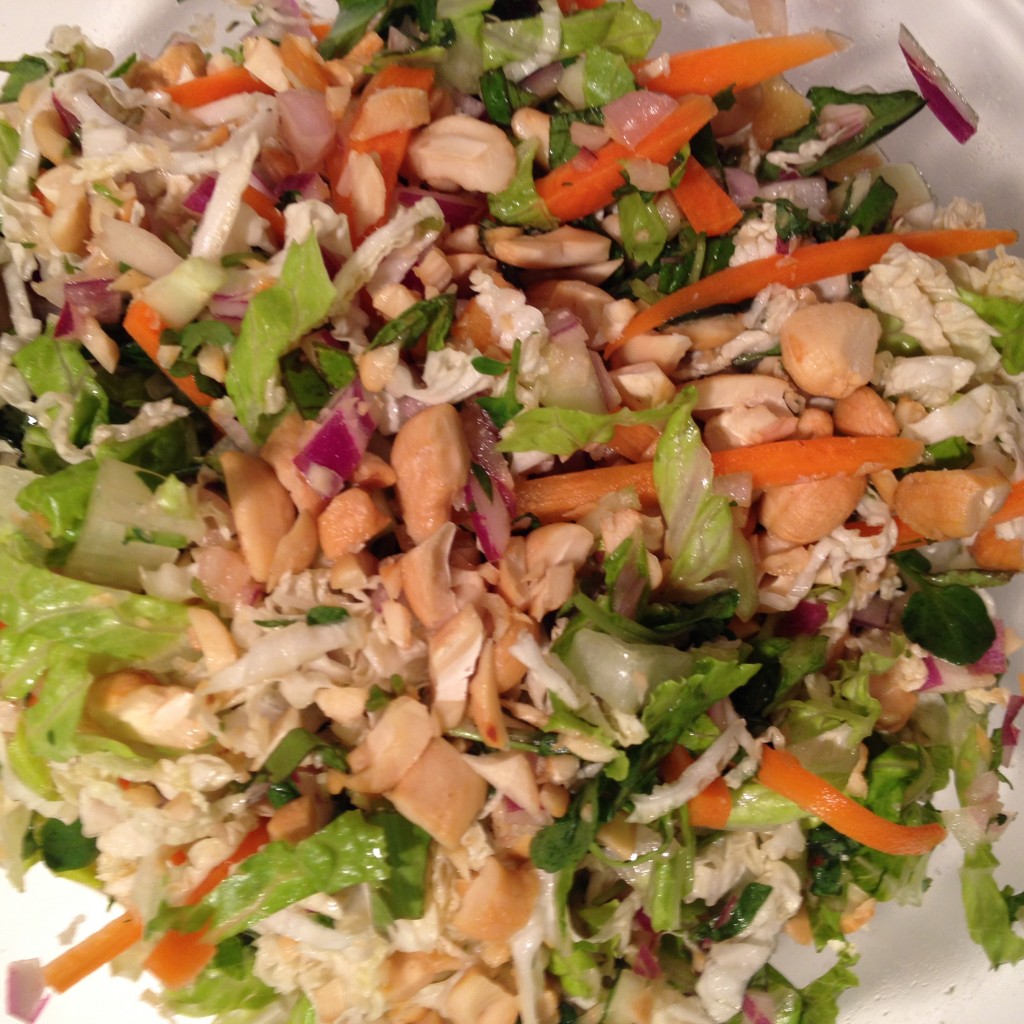 As a veteran healthy eater, I seek out food that is delicious while keeping me fit. For example, this chopped Vietnamese style salad reminds me of eating a spring roll. It's refreshingly full of flavor, light, healthy, and crunchy! Serve it as a side dish or as a topping for grilled, roasted, or fish en papillote.
En papillote refers to food baked inside a wrapping of parchment paper. As the food bakes and gives off steam, the parchment puffs up, enveloping the flavors in the "packet." This recipe is probably the healthiest fillet of sole you can find. It works perfectly with the Vietnamese style chopped salad. Present the packets at the table so each person can experience the delicious aromas as they open it and then pass the salad.
Mung beans are most commonly used to grow bean sprouts that are found in Chinese cuisine. You'll be pleasantly surprised how delicious they taste (similar to lentils) in soups, salads, or as a pilaf. This mung bean pilaf is mild flavored and easy to make as a healthy side dish alternative to potatoes or rice. Bon healthy appétit!
CHOPPED SALAD VIETNAMESE STYLE
Serves four
1/2 small Napa cabbage, shredded
6 romaine leaves, shredded
2 carrots, peeled and julienned into matchsticks
1 small cucumber, chopped
1/2 red onion, finely diced
1 bunch watercress, tough stems removed, roughly chopped
10 sprigs, flat leaf parsley, Thai basil, mint, cilantro, tough stems removed and leaves roughly chopped
1/2 cup cashews (or peanuts) roasted, salted, and roughly chopped
For the dressing:
Juice of 3 limes
1 tablespoon rice wine vinegar
2 1/2 teaspoons tamari or gluten free soy sauce
1/4 cup fish sauce, or more to taste
About 1 1/2 teaspoons spicy toasted sesame oil
About 1 to 2 tablespoons raw honey
1 large clove garlic, minced
1 slice of fresh ginger, about the size of a quarter, minced
1 large shallot, minced
To prepare:
In a mixing bowl, toss cabbage, romaine, carrots, cucumbers and onion together. Roughly chop watercress leaves and herbs, and then stir them into the vegetables.
Make the dressing: in a small bowl, whisk limejuice, vinegar, tamari, fish sauce, sesame oil, honey, garlic, ginger, and shallot together. Taste and adjust the seasonings, add salt if desired. Can be done up to one week ahead.
To assemble the salad, stir half of the nuts into the dressing, drizzle just enough dressing over the salad until coated. Taste, adjust seasonings, and sprinkle remaining nuts on top and serve at once.
SEE RELATED RECIPES: