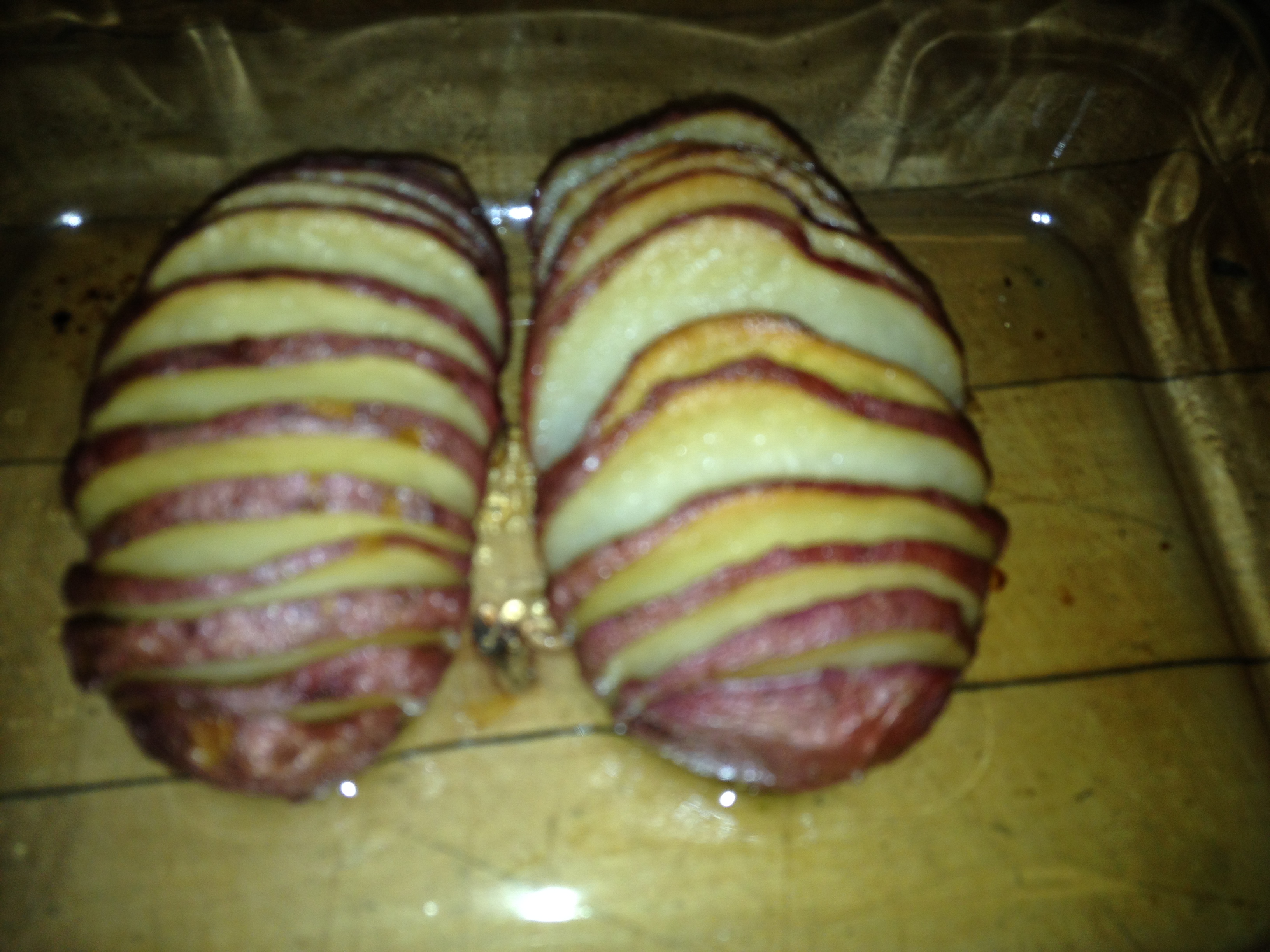 Serves four
6 medium red skinned potatoes, scrubbed
Extra virgin olive oil for drizzling
Sea salt and freshly ground black pepper to taste
To prepare:
Preheat the oven to 400 degrees F. Line a baking sheet with parchment paper.
Place the potatoes on a cutting board and cut a narrow lengthwise slice from the bottom of each potato, discard the slice (this helps the potato lie flat and not roll).
Place two long handled wooden chopsticks on each side of the potato lengthwise, using a sharp knife, cut each potato into one-quarter-inch thick crosswise slices, cutting down vertically. The chopsticks will prevent the knife from cutting entirely through the potato (leaving the bottom intact).
As you finish cutting each potato, drop them into cold water to prevent discoloring. Gently flex the potato slices open while rinsing under cold running water. This rids them of excess starch that can impede fanning. Dry potatoes well before baking.
Arrange potatoes on baking sheet pan, drizzle with olive oil and roast until tender to the point of a fork, about thirty-five to forty minutes. Check after twenty minutes to moderate the temperature. The roasting time will depend on the size of the potatoes. Season with salt and pepper to taste and serve at once with fish.
Related Recipes:
Brook Trout with Herbs and Crumbled Bacon
Seared Salmon with Spring Herbs and Spices