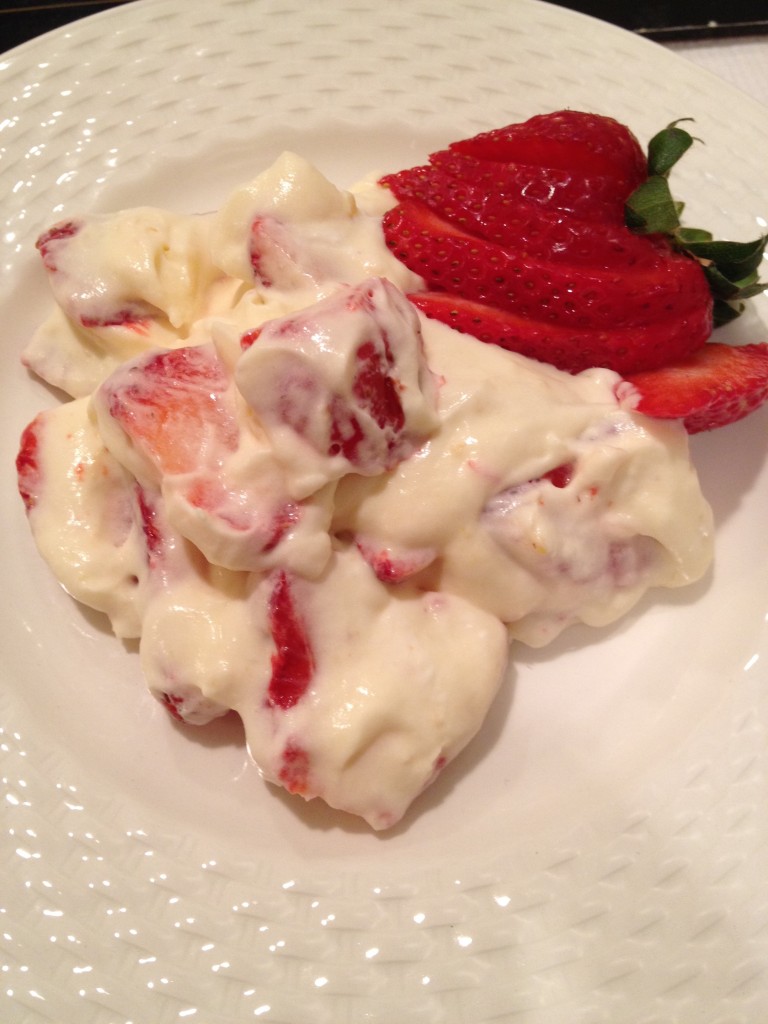 Makes about 1 pint curd
1 cup sugar
4 large lemons, zest grated and juiced
1/2 cup (1 stick) unsalted butter
Pinch of salt
6 eggs
For the mousse:
2 cups heavy whipping cream
1 quart of fresh strawberries, washed and patted dry
Optional: About 1/3 cup sliced almonds, toasted
To prepare:
In a large heavy saucepan over medium heat, add sugar, lemon juice and zest, butter, and bring to a boil. Stir until the sugar is dissolved.
Meanwhile, in a clean electric mixer bowl, beat the eggs with salt until they are frothy, about three minutes. With the beaters running on medium or low, slowly pour a stream of the hot liquid into the eggs, beating constantly. Return the mixture to the saucepan over low heat and cook, stirring constantly until the mixture is thickened and leaves a clean path on the back of a silver spoon. Do not boil. Remove curd from the heat and cool to room temperature. Transfer the curd to a clean glass jar, place plastic wrap directly on top of the curd, then secure the lid and refrigerate overnight or up to two weeks.
For the mousse: In a mixer bowl, whip cream until soft peaks form, reduce the speed and continue whipping until stiff peaks form (within seconds). Whisk about two cups of the whipped cream into one and one-half cups of curd and blend well. Taste and if too tart, fold more whipped cream into the mousse, if too light add more curd.
Slice strawberries, reserve six for garnish, and sweeten to taste. Gently fold berries into the mousse and serve on dessert plates. Top the mousse with toasted almonds and garnish with a strawberry.
Related Recipes:
Strawberry, Spinach, Arugula Salad with Almond Crusted Chevre