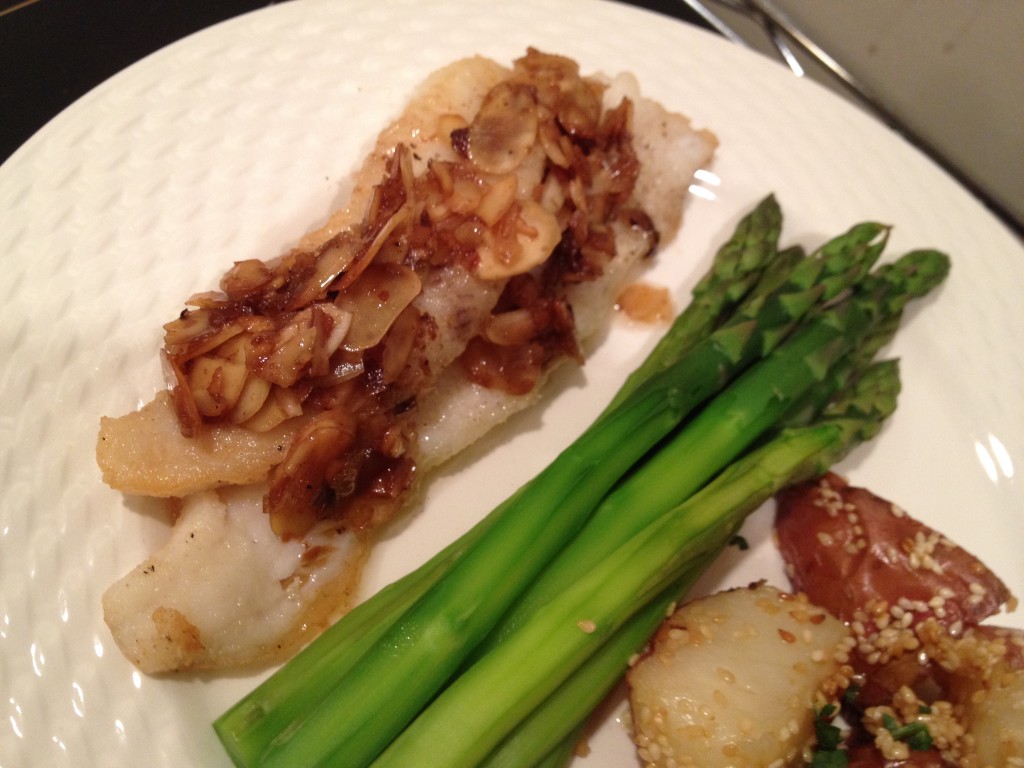 Why not make dinner for the mother (or mother's) in your life this Sunday using the local fish and fresh produce available here on the East End?
Start with a champagne or Proseco toast to her with salted Marcona Almonds or cheese straws to nibble on.
As a first course, make a green salad with mustard vinaigrette followed by fillet of grey sole almondine, roasted sesame potatoes, and steamed asparagus for the main course. Serve Old Fashioned Strawberry Shortcake to complete the dinner. Bon happy mother's day, appétit!
Serves Six:
6, 5 to 6 ounce-fillets of grey sole (lemon sole or flounder)
About 1/3 cup Wondra flour for dusting
Sea salt and freshly ground black pepper to taste
Canola oil for sautéing
About 1/2 cup sliced blanched almonds
About 2 tablespoons unsalted butter
About 1/3 cup freshly squeezed lemon juice
To prepare:
Rinse fish under cold running water. Run your finger down the spiny column in the center of each fillet. Then with a very sharp knife, cut on both sides of the column and discard it, leaving two pieces of fish per person.
Mix flour, salt and pepper on a plate. Working in batches, dust the fish with flour and tap off the excess.
In a large skillet over moderately high heat, coat the bottom with canola oil and when the oil is shimmering, add two pieces of fish to pan and sauté until the edges just begin to brown, about two minutes, turn the fillet over, cook about one minute longer. Transfer to a plate and keep warm.
Pour off excess oil, leaving any browned specks in the pan. Add butter and almonds and sauté until light brown, add half of the lemon juice, stir quickly, remove from heat, taste, and adjust the seasoning with salt, pepper and/or more lemon juice.
Transfer fish to warm dinner plates, spoon almond sauce on top and serve at once.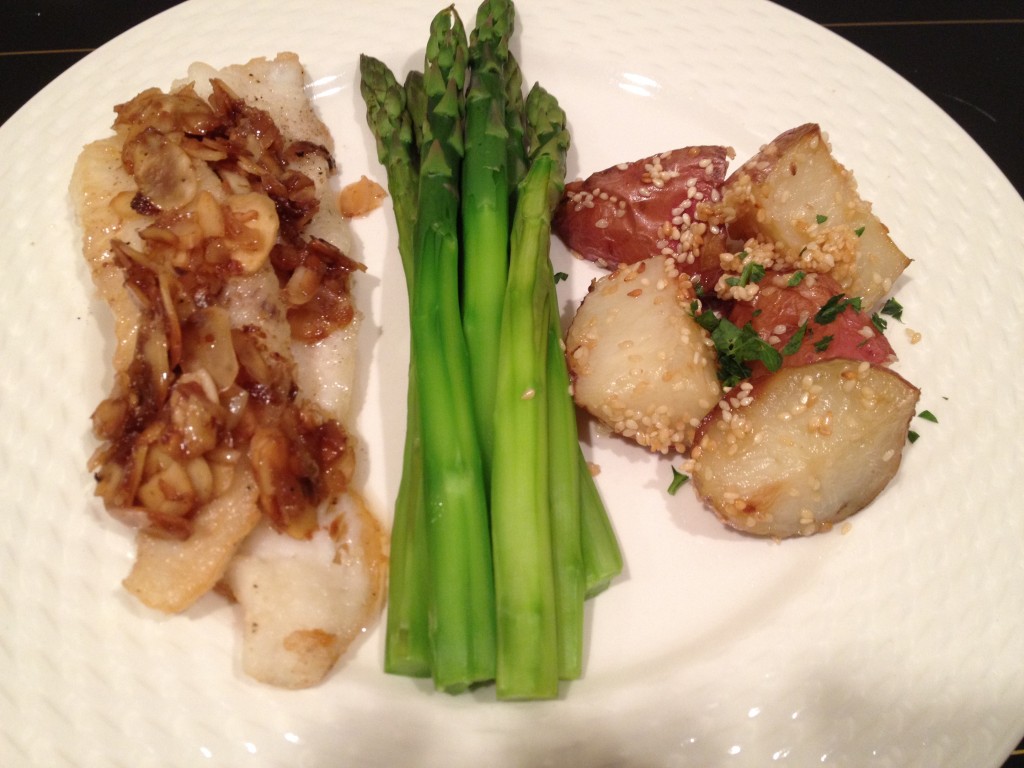 Related Recipes
Short Grain Brown Rice Pilaf
Old Fashioned Strawberry Shortcake